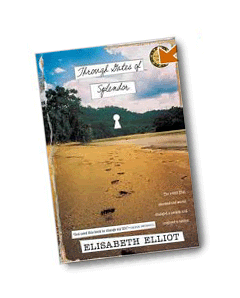 Congratulations Mary on being first to recommend a book on our book club blog!
Mary said:
"I have been reading a good non-fiction book over the holidays.
I would definitely recommend it.
"Through Gates of Splendor" by Elizabeth Elliot.
This is the story of five missionaries in Equador who died when trying to reach a previously unreached Indian tribe, the Aucas.
I found this book interesting and also challenging, especially as it sets forth the great desire these men had for the gospel to be heard where it had never been heard before."
Has anyone else read this book? Why not share your thoughts on it with us.